Why Choose Mariners Learning System for USCG Captain's License School?
Why Use Mariners Learning System for USCG Courses?
Click to load video player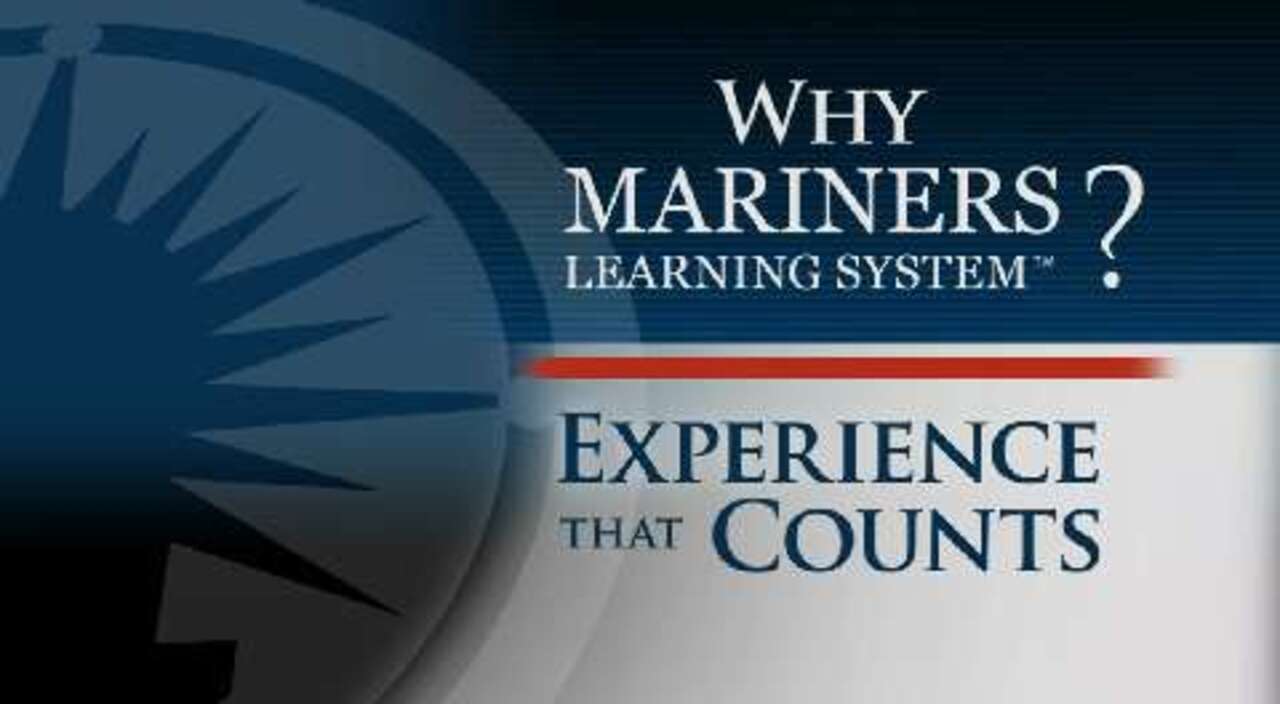 Questions About Getting Your USCG License
---
1

Where can you take a Coast Guard captain's license course online?

Mariners Learning System has helped thousands of students to get their captain's license, and our clients enjoy a 98.7% pass rate with our online approved licensing program. With Mariners Learning System, your online classroom training videos and broadcast quality on-demand audio lectures are available wherever you are on your PC or Mac! USCG courses are also available on your Blackberry, Android, iPhone. mp3 player, tablet, and most smartphones, so wherever you are, we can offer you a true "Anytime, Anywhere" learning solution.

Learn more about the Mariners Learning System:
---
2

How much is a captain's license course?

Through Mariners Learning System, a course for the OUPV/Six-Pack license that includes both online and a navigator's tool set is $595.00. The digital-only version is $495. A course for the Master captain's license is $795.00, and the digital edition is $695. You can learn about USCG captain's license courses and their pricing by viewing all Mariners Learning System products.

We find that our students benefit most from purchasing the deluxe editions of our OUPV and Masters courses because they include full access to our digital content, and even a navigator's tool set. The digital content is extremely engaging with sound and visuals to help you learn, and having the physical materials on hand enhances the entire experience. Hard copy study guides can be purchased separately.
---
3

How long is a Coast Guard captain's license good for?

All USCG captain licenses are valid for five years, at which point it is necessary to renew your license.
---
4

How do you renew your captain's license?

To renew your OUPV/Master Deck License, you must be able to show 360 days (one year) of sea service during the past five years. This must be verified by completing the Small Vessel Sea Service Form or by providing a letter from a vessel owner or company verifying your sea service. Many boat captains find themselves nearing renewal but are for various reasons unable to meet the Coast Guard's one year service requirement.

An alternative to meeting the one year sea service requirement is to take the Mariners Learning System™ Deck License Renewal Course. Upon completion of the MLS online course, you take our final Proctored Exam after which a Certificate of Completion is issued. The U.S. Coast Guard will accept this certificate in lieu of meeting the time requirement.

If your license has already expired, there is a (1) one year grace period during which you can still renew your license without losing it. However, if you go twelve months and one day, then your license will be gone.
---
The Definitive Guide To Becoming A Licensed Captain
It's all in this eGuide!
Learn how to get your Captain's License, determine which license is right for you, and understand the USCG license requirements.