Information in the Video
Additional Information
USCG-Approved Captain's License Courses and Test Centers
USCG-Approved Captain's License Courses and Test Centers
Click to load video player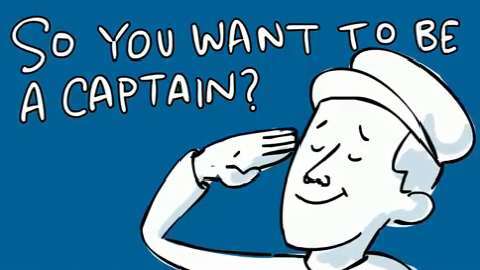 Questions About USCG-Approved Testing
---
1

Do you have to go to a USCG Regional Exam Center for a captain's license test?

No. The Mariners Learning System suite of Coast Guard-approved courses offer an alternative to the regular testing process held at the USCG Regional Exam Centers. Mariners Learning System's captain's license courses are structured for those pursuing a professional career in commercial boating operations and for recreational boaters wishing to increase their knowledge. After completing the following steps, you're ready to submit your application to the nearest Coast Guard Regional Exam Center:
Finishing your MLS course
Taking our proctored exam ONLINE
Completing other requirements, such as documenting boating experience, passing a physical, and drug test
To learn more about becoming USCG certified, watch this video explaining how you get your captain's license without taking the Coast Guard exam.
---
2

Why is Mariners Learning System able to administer USCG tests?

Mariners Learning System is allowed to administer USCG tests because our exam and online testing software meet rigorous USCG standards and are Coast Guard approved. Therefore, once you complete your captain's license course, you can test online.

Completion of the exam through MLS is equivalent to completion of the exam administered at a Coast Guard Regional Exam Center.
---
The Definitive Guide To Becoming A Licensed Captain
It's all in this eGuide!
Learn how to get your Captain's License, determine which license is right for you, and understand the USCG license requirements.