Questions Answered in the Video
More Information About TWIC
TWIC Card for a Captain's License Application
How Do I Document My Boating Experience
Click to load video player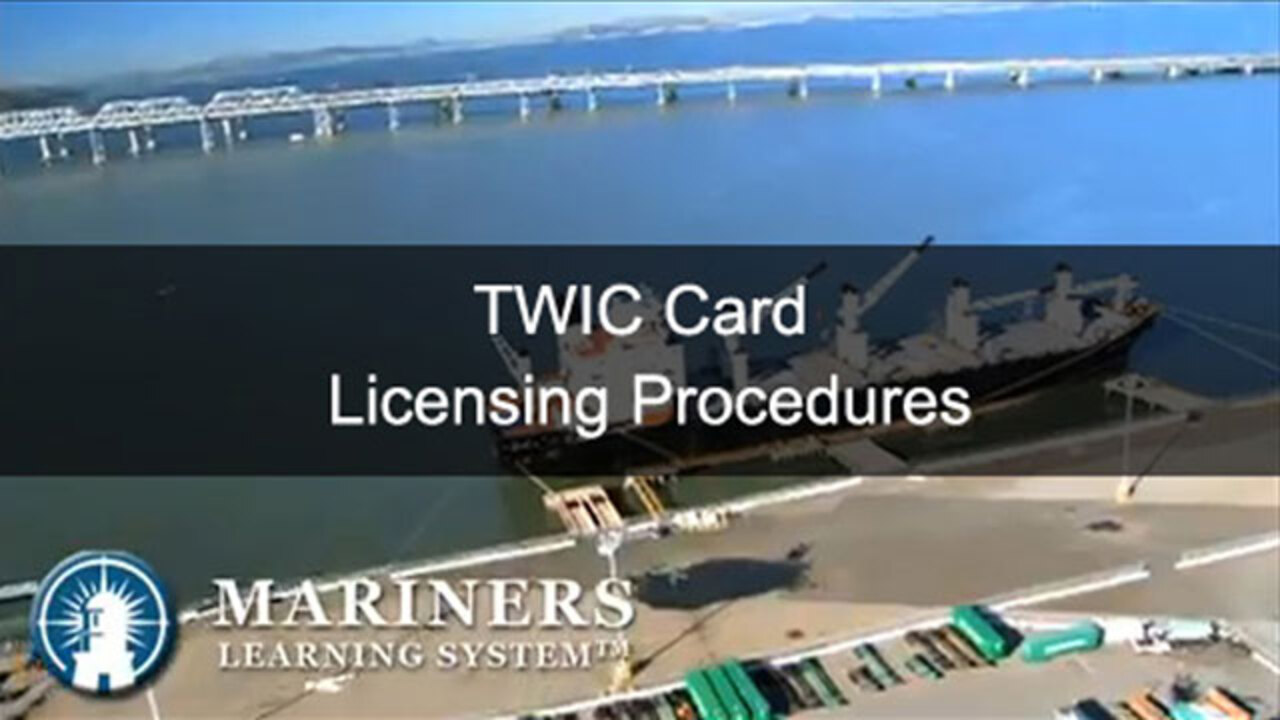 Common Questions About TWIC
---
1

What is a TWIC card used for?

The Transportation Worker Identification Credential or TWIC card is a vital security measure that will ensure individuals who pose a threat do not gain unescorted access to secure areas of the nation's maritime transportation system. TWIC was established by Congress through the Maritime Transportation Security Act (MTSA) and is administered by the Transportation Security Administration (TSA) and also the U.S. Coast Guard.

TWIC cards are tamper-resistant biometric credentials issued to workers who require unescorted access to secure areas of ports, vessels, outer continental shelf facilities, and all credentialed merchant mariners. Over one million workers including U.S. Coast Guard licensed captains, longshoreman, port employees, and others are required to obtain a TWIC card.
---
2

How do you get a TWIC card?

To obtain a TWIC card, an individual must provide biographic and biometric information such as fingerprints, sit for a digital photograph, and successfully pass a security threat assessment conducted by TSA. Pre-enrollment is recommended as it's designed to save the applicant time by enabling them to provide their biographical information and make an appointment for in-person enrollment.
---
3

How much does a TWIC card cost?

The TWIC card fee is $125.25, and it's valid for five years. Workers with current comparable background checks will pay a reduced fee of $93. If workers are eligible to pay the lower price, their TWIC will expire five years from the date of the comparable credential. The cost for a replacement TWIC card if the original is lost, stolen, or damaged is $60.
---
4

Which captain's licenses require a TWIC card?

The OUPV/Six-pack license and the 25, 50, and 100-ton Master licenses require a TWIC card as part of the application.
---
5

Do I need a TWIC card to renew my captain's license?

The requirement for a TWIC card may be waived when you apply for a captain's license renewal. If you have a valid TWIC card, you can include it with your renewal application, but if your TWIC card has expired since you find got your license, you may not need to renew it.
---
The Definitive Guide To Becoming A Licensed Captain
It's all in this eGuide!
Learn how to get your Captain's License, determine which license is right for you, and understand the USCG license requirements.