Taking a Captain's License Course at Home vs. in a Classroom
Taking a Captain's License Course at Home vs. in a Classroom
Click to load video player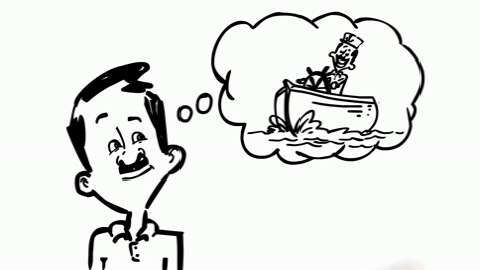 Common Questions About Getting Your Captain's License at Home
---
1

Should you get your captain's license at home?

Many people don't have the time to sit in a classroom, but some worry about getting their captain's licenses online because they think all online courses are the same. Not true! While many organizations use formats that offer little more than text-heavy electronic correspondence courses, the Mariners Learning System captain's license courses use color, graphics, animation, and simulations to assist with the learning process that can rival a Hollywood production.
---
2

Does getting your captain's license at home mean you're settling for a lesser education?

It is a misconception that taking online courses is settling for a lesser quality education! The content of Mariners Learning System's online curriculum is comparable to that found in face-to-face classrooms regarding material covered, only it's better because it adapts to the student by providing more options. Students can listen to audio lectures, watch training videos, or read from the companion captain's license study guide workbooks. Also, here you learn at your own pace whereas in classrooms, people take in information at different speeds, so some feel held back while others can't keep up.
---
3

Does online learning mean you have to do it all alone?

It's a myth that with online education, you are going it alone and it isn't as engaging as face-to-face courses. Currently in the U.S., more than 7 million people are taking online college courses. The truth is that by becoming a Mariners Learning System student, you are not going it alone by any measure. We have a robust network of resources in place to support you.

You have access to our online instructors 24/7, or you can call us toll-free to get help from our staff during normal business hours. Every one of our instructors are USCG licensed Masters that have gone through a rigorous approval process meeting the standards of the United States Coast Guard.
---
The Definitive Guide To Becoming A Licensed Captain
It's all in this eGuide!
Learn how to get your Captain's License, determine which license is right for you, and understand the USCG license requirements.