Basics from the Video
More Captain's License Information
How to Become a USCG Licensed Ship Captain: A Guide
So You Want To Become A Ship Captain: The Definitive Guide
Click to load video player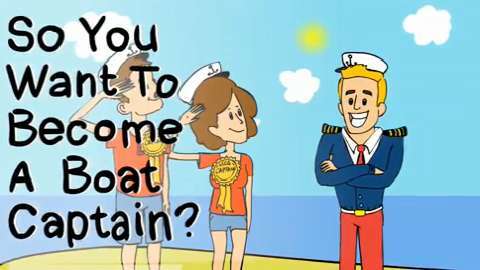 Common Questions About Becoming a Ship Captain
---
1

Why get a USCG captain's license?

If you are thinking of becoming a licensed ship captain, you are not alone. It's a dream shared by many people for a variety of reasons, both personal and financial. For some, it's the idea of offering fishing and sailing charters, running a dive boat, or becoming a certified instructor. For others, it is the skill and mastery they achieve by earning their license. Ultimately, many boaters enjoy the respect, admiration, and personal satisfaction that come from being a licensed boat captain.
---
2

How do you become a ship captain?

Thousands of people apply each year to get their certification for the Coast Guard's National Maritime Center. The fact that so many people have taken steps to earn their license speaks volumes about the allure of being recognized as a USCG licensed boat captain. If the idea of becoming a captain appeals to you, be assured it is a goal you can achieve with a reasonable amount of effort and focused study.

But how exactly does one achieve this goal, and what do people do with their captain's license, and what opportunities are there once you're certified?

Download our free Definitive Guide to Becoming a Licensed Captain now and learn how to turn your dream into a reality.
---
3

How long does it take to get your captain's license?

How long it takes to get your USCG captain's license varies based on the time it takes you to complete a course and your application. If you do not have enough days of documented boating experience for your desired license, you will need additional time.

Once you have the required amount of boating experience, it's just a matter of taking a course that prepares you for the captain's license test, gathering the required materials, and completing a physical and drug test. The process may take anywhere from a few months to a year. You have up to one year to submit your application after taking your test.
---
The Definitive Guide To Becoming A Licensed Captain
It's all in this eGuide!
Learn how to get your Captain's License, determine which license is right for you, and understand the USCG license requirements.