Online Testing for USCG Captain's Licenses
We offer US Coast Guard approved remote testing for those looking to become a licensed boat Captain. Our eLearning system makes it easy to take your Captain's Licensing course and final proctored exam online when it's convenient for you. Any Day. Any Time. Any Place.
Click to load video player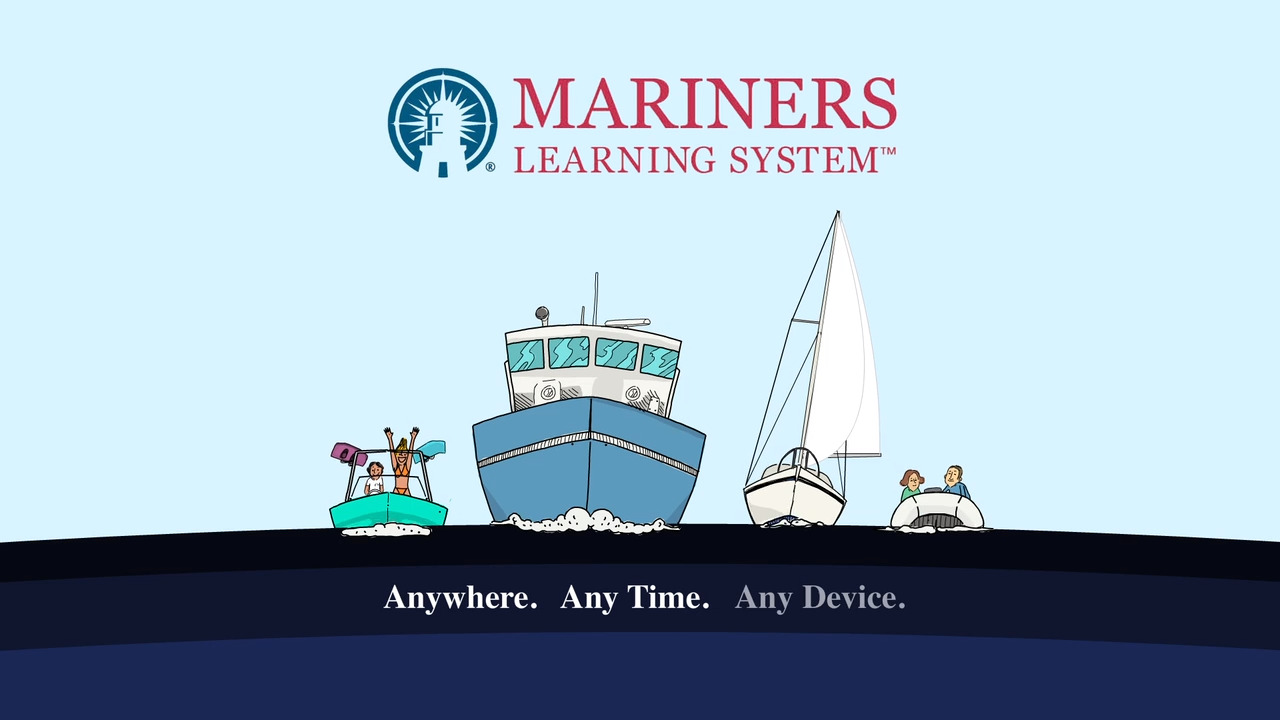 Earn Your Captain's License Online With MLS
Approved Materials
All proctored Captain's License tests are Coast Guard approved and provided in an on-demand format.
Easy-Access Online Testing
You don't need to pick a testing time in advance. Simply log into your account and access your courses to get started.
Trusted System
Mariners Learning System has been a leader in online learning since 2005 and has been educating boaters for nearly two decades.
How to Take Your Captain's License Exam Online
Taking a test, online or not, can be a little nerve-wracking. Mariners Learning System provides a simple, effective way to earn your USCG Captain's license from Six-Pack to Master and be tested online. Let's break down what you need to start your captain's license exam:
A thorough understanding of the materials covered in your MLS course of choice.
A high-speed internet connection and a desktop or laptop with a webcam and microphone.
A quiet area to take the exam where there are no interruptions or distractions.
A clean area around your computer free of papers, books, phones, and other clutter.
The ability to download our software through your MLS account to access your exam.
24/7 Support Anywhere For Online Captain's License Testing
Are you worried about technical complications during your test? Don't be. We have chat agents available to assist you 24/7. Each agent is ready to offer fast, reliable support to make your testing experience as easy as possible.
Find the Right Captain's License Course For Your Needs!
Our eLearning system allows you to learn and get tested for your Captain's license on your own terms. Study and take your test at home or on the go.
Choose the course that interests you and get access to USCG approved materials to improve your boating knowledge and know-how.